11 Ways to Improve your Landing Page Conversion Rates
By Katie
|
December 19th, 2017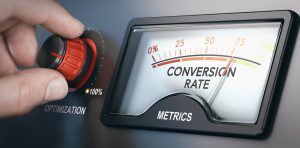 You've decided to create a landing page as part of your next launch or campaign. First off, congratulations on a well-researched choice. While it may be tempting to advertise through your already constructed homepage or through social media, taking the time and effort to create a landing page will prove to be worth it. In fact, studies have shown landing pages to increase the visitor-to-lead conversion rate by nearly 36%, and with all leads representing potential sales, this is of great importance. While deciding to create a landing page rather than using your homepage is already a step in the right direction, it doesn't guarantee success. In the end, your landing page is designed with one purpose in mind: conversions. To help you optimize your landing page and increase your conversion rates, we've compiled a list of 11 tips and tests.
1. Focus on your goal.
The first steps for any successful campaign is to define the project and the end goal. While this may seem obvious, a common problem with many landing pages is that they fail to focus on a result. Landing pages are created specifically to be focused and concentrated, without the distractions of social media and your homepage. When arriving on a landing page, within the first 10 seconds a visitor should understand the purpose of the page and the next steps to take. The page should also include benefits to the consumer and brief descriptions while avoiding being too wordy or distracting.
2. Optimize your page for all devices.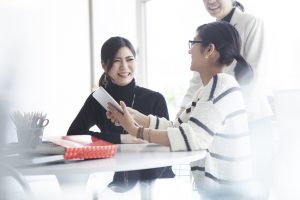 As online information becomes easier to access, our concentration as consumers shortens. Any slow loading or poorly formatted page will be quickly closed. New studies show that over half of all landing pages are accessed by a handheld device, typically a cellphone or tablet. When designing your landing page, make sure it is formatted for all devices. All images and font sizes need to be appropriate for both a computer and a phone without needing excessive zoom. If a visitor to your page can not load the images or the format correctly, the poor quality of your landing page will reflect the quality of the product in that consumer's mind. Just as you would judge the appearances and cleanliness of a physical store before making a buy, visitors to your page judge the functionality of your site before choosing to make any next moves.
3. Test multiple landing pages.
Landing pages offer the opportunity for more effective testing than homepages do, and taking advantage of this opportunity is a must. Creating different landing pages for the same campaign gives you a chance to analyze which headline draws in the most attention, which colors are most attractive, and so on. Split testing landing pages by changing only one factor will help you understand what works for your audience and what doesn't in terms of conversion rates. You can then decide on a final landing page, or continue to use multiple pages accessed by different keywords. Try an A/B split test and remember to track your results to help future campaigns.
4. Focus on your headlines.
If you've constructed a landing page, you're promising your visitors concise, direct information. And those visitors count on it, in fact they typically will only give you a couple seconds to capture their attention. The best way to do this is with clear, bold headlines. Make sure your headlines give the most valuable information, spark their interest, and are easy to understand.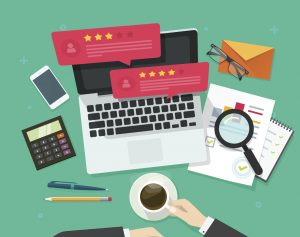 5. Include quotes and testimonies.
It can be hard to put a personal touch to an online sales campaign. This is where consumer quotes and testimonies come into play. With 88% of consumers trusting online testimonies just as much as word of mouth testimonies, including a couple direct quotes will help personalize your campaign and increase your conversion rates.
6. Aesthetics matter.
Consumers buy from companies they trust, and trust is built in many ways. Along with containing informative content, your site needs to be aesthetically pleasing to convince to your visitor. This includes a well-developed format, bolded content, and appropriate use of images. Make sure the page is bold, colorful, and visually appealing before asking a visitor to type in any personal information.
7. Edit for conciseness.
The entire purpose of your landing page is to provide concentrated information in hopes of conversions. This is why the conciseness of your message is so important. Focus on eliminating distractions and promoting your unique selling point with convincing language. While aesthetics matter, if your language is not direct and convincing, you may still fail to convert visitors to buyers. Be sure to use a skilled and experienced copy editor when finalizing your page.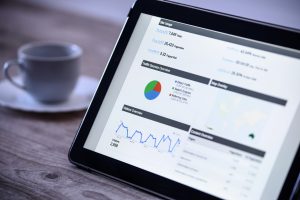 8. Use Google Analytics.
Evaluating the success of your pages is now significantly easier, thanks to Google Analytics. Downloading the Google Analytics Landing Page report will show you how many pages a user visits, the duration of each visit, the percentage of new visitors to your site, and bounce rates, among much more. This will help you more accurately judge the efficiency of your landing pages' conversion ability as well as which websites are the biggest contributors to sending visitors to your page.
9. Offer more contact information, require less.
A recent study has shown that the more information you require your visitor to provide in a form, the less likely that visitor is to engage. This is a big point to remember as the focus of many landing pages is to collect contact information or encourage a sign-up for an event or group. While you should still collect information from your visitors, try to narrow down the elements in your form to the bare minimum. You can always ask for more information later after you've engaged this customer. While your visitors may not want to give you too much information, they do expect this information from you. Conversion rates have been shown to increase significantly if a phone number, email address, or online chat option is provided.
10. See what heatmap and click tracking software has to offer.
Heatmaps and click tracking software are more ways to evaluate the efficiency of your landing page. This will show you where visitors are clicking, how far they scroll, curser movements, and often analytics or visitor polls. This software needs to be purchased, but can often be found for around $20 a month. While you can purchase this software to better understand how visitors interact with your site, you still need to perform split testing to accurately judge the content of your page.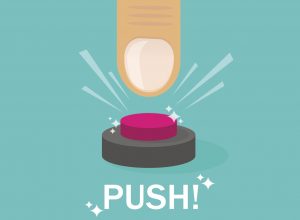 11. Include a strong call to action.
The single most important element of your landing page is the call to action. Your visitor needs to not only understand what the purpose of your page is, but also what he or she should do next. You need to clearly state what you want your visitor to do and what benefits are associated with this action. If you can convert your call to action into a button, even better. Your CTA button should be bold, colorful, and easily visible.
|
No Comments
You can follow any responses to this entry through the
RSS 2.0
feed.