6 tips for creating great creative emails
By Katie
|
November 24th, 2017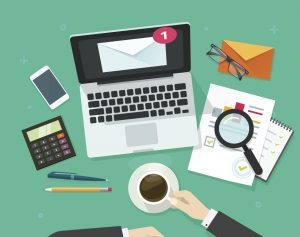 One of the original forms of online communication is still alive and well today: email. While email often gets overshadowed by more exciting social media advancements, it still has a huge significance in our daily lives. A common error made by small companies is forgetting the effect of this traditional online communication means in terms of marketing and community engagement. Social media marketing may follow new trends and provide an opportunity to send out multiple posts without overwhelming an audience, but the fact remains that email is still 40% more effective at engaging new customers than either Facebook or Twitter. Emails are often taken more seriously, as they are presented in a concentrated atmosphere without all the "noise" of social media blasts. In fact, a recent study showed that 72% of people prefer to receive promotional material via email, compared to the 17% preferring social media. That being said, not all email creatives are created equal. Emails may tend to be taken more seriously than social media blasts, but a poorly designed email campaign will still produce substandard results. To help you with your next campaign, we've compiled a list of the top 6 tips for creating a great and productive email creative.
1. Spend time on the prep work.
You may be used to shooting off 10 emails in a span of a half hour, but email campaigns need to be taken seriously. Refer to your marketing plan when starting your email campaign. Who is the audience? What is the purpose of this email? What is the goal of the overall campaign? Having answers written out to these very basic questions will keep your team focused and on task during the writing and designing process. This will also help you as your team designs the style of the email. What type of voice will be most engaging to your audience? What is specifically interesting to them? It may take some time for you to build a sizable contacts list, but have patience, your list will continuously grow along with your business.
2. Understand the importance of your subject line.
When shooting off an inter-office email, subject lines are often an after-thought. In an email campaign, however, the subject line might make or break you. This is the only part of the email that every single recipient will read, and it often influences their decision to open your email or send it to the trash. Your subject line should be short enough to read entirely without opening the email, but needs to remain informational. Use catchy yet concise wording with a strong message to draw in your customers. You want the subject to be engaging, rather than a direct order or sales pitch. This is a great place to add personalized content (first names in a subject line have been shown to increase click-through rates) and personal, conversational tones which will immediately set your email apart from spam. Your subject line should ultimately be clear, brief, and engaging to your audience.
3. Speak with action oriented verbs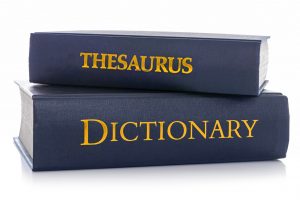 Because a marketing email needs to be brief and concise, you'll want to sculpt your message with meaningful, action oriented words. This goes for the subject line, any headlines, and the body of the message itself. Your recipients include past buyers and people who have already expressed curiosity in your services, so the initial interest is already present. Your job is to remind them of their interest and push them in a certain direction. Providing interesting, factual content isn't quite enough, each email needs to have a very clear call-to-action. You can tell your story, build excitement, and still present a very clear action within your email. If your action is fundraising or an online signup, it's important to add a button to your email. A 2016 study showed that including a call-to-action button rather than a text link can increase conversion rates by as much as 28%. Because many of your emails will be skimmed over rather than read in detail, it's important that the purpose of the email and the next steps are presented clearly.
4. The 3 C's: Clarity, Conciseness, and Cohesiveness
It's easy to get carried away when writing a creative email. As much as you want your message to be creative and tell an exciting tale, make sure your spark doesn't cloud up the message. Each email needs to be a cohesive part of a larger campaign or of your company's overall image. The email adds to a previous base of knowledge about your company while engaging the readers in a clear and concise call to action. You still want your email to be catchy, but not to the point of confusion. The body of the email should be powerful yet brief, so clear, concise language is integral. You want to immediately tell your audience why you're here, what your intentions are, and give them a clear next step. Marketing emails are always more successful when they are personal and interesting, but any content added purely for creativity reasons will distract your readers and dilute the message.
5. Concentrate on the headlines.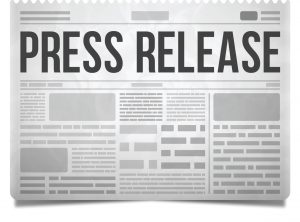 Opening an email to a long page of text is discouraging and stressful. If the email is a promotional piece or something not on your required to-do list for the day, it may be easier to delete the email rather than reading it all. Any creative promotional email should be segmented to avoid being passed over. Divide your email into clear, brief paragraphs and add strongly worded headlines where appropriate. The headlines should be created to increase interest and clarify your message. If a reader chooses to skim the subject line and headlines of your email rather than reading the entire body, he should still leave with a basic understanding of the message and call to action. The headlines need to use strong language with action-oriented words. They can also drop interesting statistics, highlight the call to action, or build expectations for things to come. Keep in mind that your readers don't want to read an email addressing a wide variety of topics. Your entire email should address one simple message, but headlines can still be used to segment different aspects of this topic.
6. Remember your brand.
When sculpting your email campaign, it's important to remember that every piece of communication is a comment on your company's brand. You'll want to revisit your marketing or brand guide to use the same colors, logos, fonts, and speaking voice that you do in all communication means. The type of language you use and the overall emotion you display can prove to be very memorable to a reader, and it will dictate how they feel about your company and product. Along with style and voice, consistency is an aspect of your brand. Consumers lean heavily toward companies they trust and respect, and having a consistent form of communication is part of that trust. Sending a monthly email may create a brand reliability that sending 3 emails a week, followed by months of no contact, can never do.
Once your email has been sculpted, edited, and sent to your consumers, keep your eye on the analytics. Maintain records to show your email marketing statistics and understand what works and what doesn't. Email campaigns are shown to be 6 times more likely to get a click-through than a simple tweet, so you don't want to miss the opportunity to create the perfect email marketing strategy. Evaluations, as always, are a key step to any campaign or project.
|
No Comments
You can follow any responses to this entry through the
RSS 2.0
feed.