The Importance of Well Researched and Targeted Email Creative Copy
By Nik
|
January 26th, 2018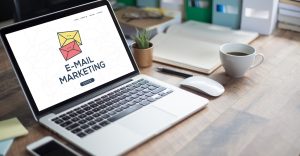 Creating excellent marketing material that draws in your target market is an ideal outcome for any email campaign. In the current era, the average person gives a one-second glance at an ad before moving on. In that limited time, you must grab their attention and convince them to continue reading.
If you are successful at gaining their attention, you must then provide them with quality information that details the problem they have and how your product solves it. Every product solves a problem, and your product is no different, otherwise, why would someone buy it? After you explain the results, you must convince them to perform some level of action.
How to Produce Excellent Email Creatives
Once a marketing campaign concludes you must ask yourself, what were the contributing factors that resulted in its success or failure? If you begin each email creative with a set guideline that ensures you cover each bullet point, you will have much better results than shooting blindly into the dark.
First Step to Ultimate Marketing Success
The first step in creating great email creative is to know your target market. Every product on earth has a target market. There isn't a single product sold that reaches every single person.
Even water, a vital product for human survival is not created and distributed equally. No matter how high the water quality, there will be some people that refuse to purchase from a particular manufacturer.
Selling your product to every individual will never occur, and that's not a bad thing. A diverse market creates a crucial step in your campaign. Building an in-depth analysis of your target market is vital for your company (and marketing) success.
Important Questions You Need to Ask at This Step:
What are the characteristics of your primary customer? (male/female, average age, wealthy/poor, etc…)
How do they prefer to buy their items? (online, in the store, or maybe someone else shops for them)
What problem does your product solve?
The importance of each question cannot be understated, and this list is much shorter than recommended. For a detailed breakdown visit Big Commerce and Katey Ferenzi's article How to Identify and Analyze Your Target Market in 2017.
The Components of the Email Creative
Move to creating your email creative once you conclude who your marketing material is designed to reach. You must define three things very clearly in every email: a well-targeted subject, headline, and body text with a Call to Action.
Strong Headline
The headline is what grabs the attention of your client and convinces them to keep reading. With poor headlines, you will find poor click-through-rates and equally poor sales. Building a strong headline should consist of 50% of the work for this email creation (some would argue for a higher percentage).
A great place to start with headlines is to outline a problem someone may have, which implies you may have the solution. The outline must be quick and to the point.
Clear Subject
The subject of your email is what gives your future customer the information they can use to take action. Once the headline convinces them to open the email the subject defines what you want out of them. The subject should explain what your product does and how it solves their problem. The headline convinced them to click based on you solving a problem they had, now is the time to deliver.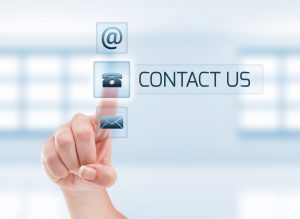 Call to Action
In the marketing industry, a Call to Action is the primary tool used in every ad, no matter how it is distributed. After you draw them in with the headline and detail what you can do for them in the subject, you must tell them what to do next. You either want them to call or email your company, check out their website, or drive to your location.
How Do You Deliver and Track the Campaign?
What is the point of creating great email creatives if you're unable to duplicate it later to bring in additional sales? Yes, you had great results the first time, but now you need more sales with no discernible way of catching anyone's attention.
Fortunately for you, there are a few tools that let you track email performance. We will not go into detail with different brands and how they differ but instead keep it simple and explain why you need one.
What an Email Marketing Platform Can Do for You:
Construct A/B testing to track email campaign results (further analyzing what works and doesn't work).
Checking the click-through-rate of your email.
After they click on your email, it tracks how many click on internal links or follow through with Call to Actions.
Stay legal. There are many laws around email marketing and these platforms assist you with staying legal in an ever-changing world.
Automation services for follow-ups and resending. Each platform comes with tools to help you with automated responses, follow-ups when an action is completed (or not completed) and helps you streamline the email campaign.
PC Magazine created a fantastic article that breaks down exactly what each platform can do for you. The Best Email Marketing Software of 2017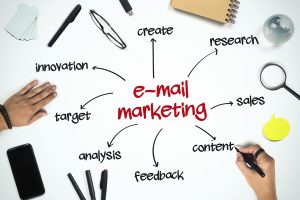 Follow-Up
By now, you should be pretty well-versed in putting together a great e-mail creative.  Though the process can take a bit of work, the results will be well-worth your time and effort.
|
No Comments
You can follow any responses to this entry through the
RSS 2.0
feed.