Shopify vs Woocommerce: Which is Better for your Conversion Rate?
By Nik
|
March 14th, 2018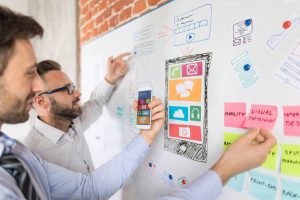 As our world becomes more and more digital, an ever-increasing number of business owners are depending on the internet to sell their products. Online businesses are in no short supply, and even business owners with physical storefronts are beginning to understand the importance of ecommerce. Whether you sell your products in physical stores or not, to be a successful company you will need to have an online sales presence.
After months of work on the strategic plan and governmental licenses of your new company, the biggest decision affecting ecommerce success still awaits you: picking the right online sales software. Having the correct platform to sell your product will be the deciding factor in your success. While there are countless online platforms, two have stood out in recent years: Shopify and Woocommerce. These two ecommerce platforms are proven to increase your conversion rate, but which is better? We researched professional critiques and case studies to bring you that answer. To understand which platform has the ultimate advantage in terms of converting visitors to paying customers, you need to understand the similarities and differences between the two.
Shopify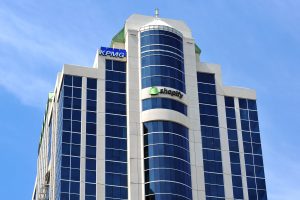 Shopify has over 50 different store templates, and when you take all the different theme versions into account, you'll have over 100 unique designs to choose from. Of these 100, 10 themes are offered free. The 10 free themes are aesthetically pleasing and perfectly designed for a successful ecommerce store, so if you need to start your business on a budget, there's no necessity to buy a premium theme. What's more, Shopify themes, in all their unique versions, are fully mobile responsive. Buying products from a handheld device is increasing in popularity, so it's important your store is accessible in all formats.
Your store theme is just the first step, but Shopify goes further. This platform offers spots for unlimited retail products, advanced analytics, order reports, tax calculations, codes for gift cards and coupons, SEO functionality, and a variety of other top-of-the line features. One such feature is its automated social media integration platform. Shopify remains one of the only ecommerce platforms that allows you to sell your product directly on social media, whether it be a Facebook store page or a Pinterest sale. This is a major factor in Shopify's favor influencing conversion rates.
Shopify has everything you want, from attractive themes to an organized sales system. Set up is easy and maintenance, fortunately, is just as easy. Shopify makes scaling your business possible. If you foresee a big growth in your business' future, you can rest assure that your Shopify platform will keep up. While other platforms, including Woocommerce, will need to be adjusted as your business changes, Shopify will handle all servers and hosting plans so your conversion rates don't suffer as you undergo changes.
Woocommerce
Woocommerce actually functions as a plugin rather than a single system; it offers sales features to your WordPress blog platform. Being a plugin rather than a unique system means that when you're designing your store, any compatible WordPress theme will work. You can also find sites such as Themeforest with even more compatible designs starting from just $2. If you want to get your store design straight from Woocommerce, you'll pick between hundreds of free or paid themes, all just as aesthetic and functional as those offered by Spotify.
What originally draws customers to Woocommerce is often its free services. Woocommerce advertises its free platform proudly, and while you can absolutely set up your business for no cost using this platform, you will be charged if you want to use a certain feature, such as the ability to accept credit cards, social media integration, email lists, coupons, and more. These extensions may not be necessary for everyone, so if you are setting up the most basic of businesses, congratulations, you've found a free provider. Otherwise, you may find yourself paying more for these features than you would for the total package with Spotify. Remember, added features will significantly affect your site's conversion rates. While the platform is truly free, Woocommerce demands you set up your own hosting provider and server, and charges will apply to these third-party systems.
Woocommerce may include more hidden fees for features than Shopify does, but it also offers the opportunity for enhanced customization. Those with technical abilities will be able to manipulate their online store into exactly what they want, and often at low costs. Regardless of the features you choose to integrate, you'll enjoy inventory management, user accounts, reporting features, and an expandable system that can handle almost any ecommerce situation.
Comparing the Two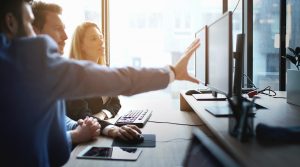 Both platforms are perfectly aesthetic and offer all the tools needy to run an online business, but they still vary in many areas. A significant difference lies in the process of feature development. While Shopify uses a full-time staff to develop features which can be added on to the platform, Woocommerce keeps costs low by working with a variety of subcontracted developers who create plugins on their own terms. Woocommerce buys only the best of these plugins, but there will still be less control of quality than if they were created in the same office. This doesn't usually create a problem, but the more random approach to feature development needs to be noted. The features you choose will have an impact on your conversion rates.
Both Shopify and Woocommerce are easy to use and maintain on a daily basis, but Woocommerce will require significantly more work during your set-up period. While Shopify is a complete stop, Woocommerce can only be used once you've set up a hosting server and a hosting provider, installed WordPress on your new server, have uploaded and configured all plugins, and have configured your new theme. For the business owner whose technical skills are less developed, setting up Woocommerce can be a very difficult process. For the hands-on, tech savvy business owner, Woocommerce's detailed design will offer added opportunities for customization and advanced conversion rates. Some will find this process worth the hard work, but everyone will agree that store set-up with Shopify is significantly easier.
Costs
As mentioned, Woocommerce can be used completely free of charge on a WordPress based website. You will be paying for your server, but the services offered by Woocommerce can be obtained for free. Any features or premium themes will come from your pocket. Shopify has no free version. It is a one-stop shop for all your online needs, starting at $29 a month.
It's important to not take these costs at face value. There is no clear winner when it comes to cost between Shopify and Woocommerce, the prices will fluctuate depending on how you use each platform. It's important to consider, above all else, which platform has the correct features to improve your business. You are concentrating in pure conversion rates, so will the ultra-customizable Woocommerce be worth the work? Or will the hands-off, all-in-one package from Shopify function better? The answer depends on how hands-on your management approach will be.
Is there a clear winner?
In the end, both Shopify and Woocommerce can manage your business successfully. If you like to be hands-on and manage the technical details from the ground up, you'll find all the customizing options you could dream of with Woocommerce. If you want the business to run sustainably without constant manual updates and technical duties, Shopify will be for you.
In terms of conversion rates, Shopify has come out as a leader. Its built-in SEO integration has proven to work better than a basic Woocommerce site in terms of converting visitors to paying customers in the majority of situations.
With better conversion rates, there is no reason for a new business or a non-tech-savvy business owner to look elsewhere. Shopify has everything you need for success. If you are a hands-on technology enthusiast, however, you still might find Woocommerce preferable. With the spectrum of different features and designers, those who can maintain their online presence may actually make a better profit with Woocommerce than Spotify. Rather than analyzing pros and cons of these two platforms, consider your own technical ability and how involved you want to be during the set-up and maintenance processes when making your decision.
|
No Comments
You can follow any responses to this entry through the
RSS 2.0
feed.