Are Templates the Right Choice for Your Website?
By Nik
|
February 9th, 2018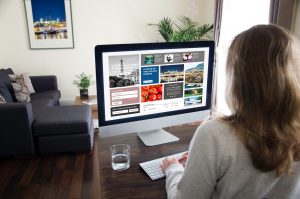 Businesses use websites to attract customers. Whether the purpose is to provide information about the business, to take orders, or to showcase products and services, the goal is always to attract new customers.
With web applications like WordPress and Joomla! and the hundreds of sites selling, or even giving away, website templates, it is easier than ever to get your business on the web. However, looking for a template or theme that suits your taste is not always the best idea. It may be easy and it may be quick, but most businesses soon find out that taking this route can lead to less than stellar results.
Templates = Cookie Cutter
If you decide to go the route of buying or downloading a template or theme for your website, you run into one problem. That is that hundreds, maybe thousands, of other websites are using the exact same template as yours.
Immediately, you fail to stand out from the crowd.
The same is true if you use the drag and drop web builders that come with your hosting package or you pay for. Even some web design services work from templates to keep costs low. If you are paying $99 for five web pages, you are probably using the same template as the rest of that design firm's customers.
Most people see web templates as a good enough option. However, if you are looking for better than just good enough, you are going to want to ditch that template as soon as you can.
You Don't Know Who Created that Template
When you look at the more popular template marketplaces, you will find that they offer anywhere from 25,000 to over 50,000 different templates and themes.
Now, these templates aren't all built by a team of designers hired by the marketplace. Instead, they offer services for people to sell templates they have designed. Anyone can register to sell their work on these sites. Yes, some marketplaces have stricter standards than others, however, you still don't know who is actually the one building that template.
This presents a few problems. The first being the quality of the code. The template may look nice, and it may catch the eye. However, poorly written HTML will cause problems. Your site may suffer from code bloat causing it to load slowly, or certain elements may break.
Of course, the code may be pristine, but you can't be sure unless you go through it line by line.
Another problem is that some templates and themes have opened up security holes in websites. Most of the time these vulnerabilities were intentionally woven into the code by the designers. They may leave your site open to a possible breach, infect your visitors with malware, load your pages with links back to a site owned by the designer, or simply redirect visitors to another site.
Most of the reputable marketplaces watch out for this type of behavior but things slip through all the time, and if you take the chance of downloading a free template you are really running a risk.
Your SEO Might Take a Hit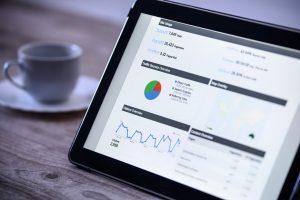 We mentioned code bloat earlier and how it may cause sites to load slowly. Since Google takes page load speed into account when ranking web pages, anything that slows down your site is detrimental to your search engine optimization.
The same goes for any hidden text or links that a template may contain. If the designer is using a free template to gather backlinks to another site they own, Google is going to notice the outbound links and that could get you penalized.
Finally, these templates aren't usually designed with SEO in mind. You may not think it matters, but this article from Search Engine Land points out just how important good website design is when it comes to optimization.
Not all templates and themes are going to damage your site. Some even offer a great deal of customization to help your site stand out from the others that use their template. So, they are not all bad. However, even if you go through a trusted source and buy a decent template you are going to have to dig into the code to make any customizations.
Weighing the options, you may find that enlisting the help of a professional web designer from the beginning saves money in the long run. They will make sure to build your website the right way, streamlined for quick loading and free of any junk. It will be optimized to help your business with search engines and structured so that the spiders can make their way through all of your pages. Plus, you will get your site looking exactly how you want it to.
People develop an opinion regarding a website in as little as 17ms. That is how much time you have to make a good impression on your potential customers. If your website looks amateurish or takes too long to load, they have formed their opinion already, and you aren't going to like the result.
|
No Comments
You can follow any responses to this entry through the
RSS 2.0
feed.